Chiropractor / Owner
Dr. Casey graduated with honors from Northwestern Health Sciences University in 2011 with a
Bachelors of Science in Human Biology, and a Doctorate of Chiropractic. She loves changing
people's lives through the chiropractic adjustment, and is passionate about educating her patients
on the importance of purposement movement.
Outside of the practice, Dr. Casey dreams about the mountains of Montana and hopes to be a buffalo when she
grows up.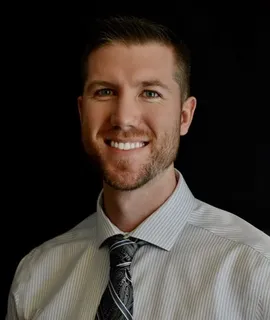 Chiropractic
Education: Northwestern Health Sciences University '19
Years Practicing: 4
Born in Minnesota, raised in Eau Claire, WI – Dr. Devine considers both states to be home for different reasons. Dr. Devine received a bachelor's degree from the University of Wisconsin-Stout before attending Northwestern Health Sciences University in Bloomington, MN where he completed and received his degree as a Doctor of Chiropractic. Dr. Devine completed internships at two different clinics in Minneapolis before completing his final Chiropractic Preceptorship in Wausau prior to graduation.
A lover of sports, particularly football, Dr. Devine enjoys watching and talking sports, as well as making exercise an important part of life. Family is incredibly important to Dr. Rob. He loves spending time with his fiancé, Nicki, and three children – Zirah, Ray and Skye.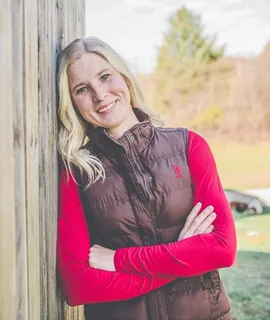 Massage Therapist
"Mandy is our massage therapist, she attended school at Blue Sky School of Therapeutic Massage and Bodywork. She offers treatment in neuromuscular therapy, relaxation and energy work. She enjoys helping facilitate people in the healing process and is a strong advocate for holistic health and allowing the body to heal naturally. A perfect mindset to fit our team!
Outside of massage therapy work, she runs her own small business selling grass fed beef, other pasture raised meats and makes goat's milk soaps and candles (Which you may have noticed in our office!) She is also a wife and mother of 4 girls."
Office Manager
Nikki Maxwell has been our office manager here at Long Chiropractic since
2015. She's a jack of all trades and has a knack for organization which
helps the team keep the clinic running smoothly. Much of what she does
happens behind the scenes - from insurance verification and mitigation, HR,
patient care to marketing. She loves to see how chiropractic care can make
such a difference in our patients' lives.
She has the ability to fall down any rabbit hole thanks to her continued
desire to learn. So don't be surprised with the random fact she may bestow
upon you.
Office Staff
Jolene Lex has been with Long Chiropractic since June of 2020. She comes to
us with 10+ years of experience in insurance and customer service. Jolene
loves working with our team and is the smiling face you see when you come
into the office. She is committed to excellence in service and helping
others, something that truly shows in how she takes care of our patients.
Also, if you are wondering, yes she has heard the song "Jolene" by Dolly
Parton……multiple times!